BigCommerce allow users to track their orders using order id # on their account page
The problem is customer must be logged in to see their order status
Using Orders Analytics app allows to integrate a public tracking orders system to BigCommerce stores that not require customer to be logged in to track their orders.
Orders Analytics application uses a special tracking numbers instead of order id, with ability to notify shopper by email after placing new order about their orders tracking numbers.
BigCommerce Orders Analytics Application allows also to add:

> Custom tracking notes about orders that be visible to customers when they check their orders tracking status.

> Custom internal notes about orders that be invisible to customers (only store owner or staff see these notes)
Just in 3 simple steps
---
#1 STEP (install the app)
#2 Create Tracking Page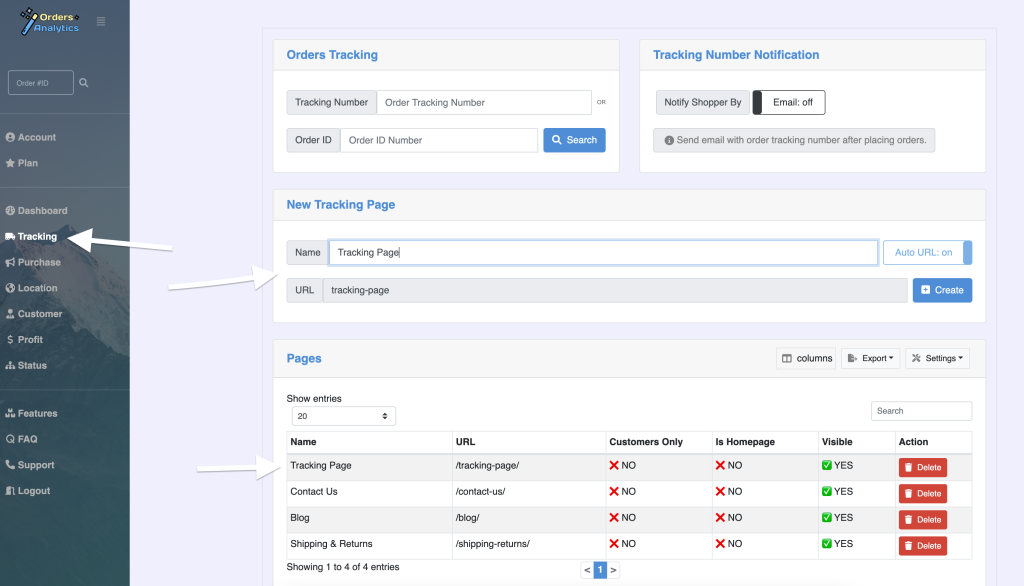 Tracking page created 👇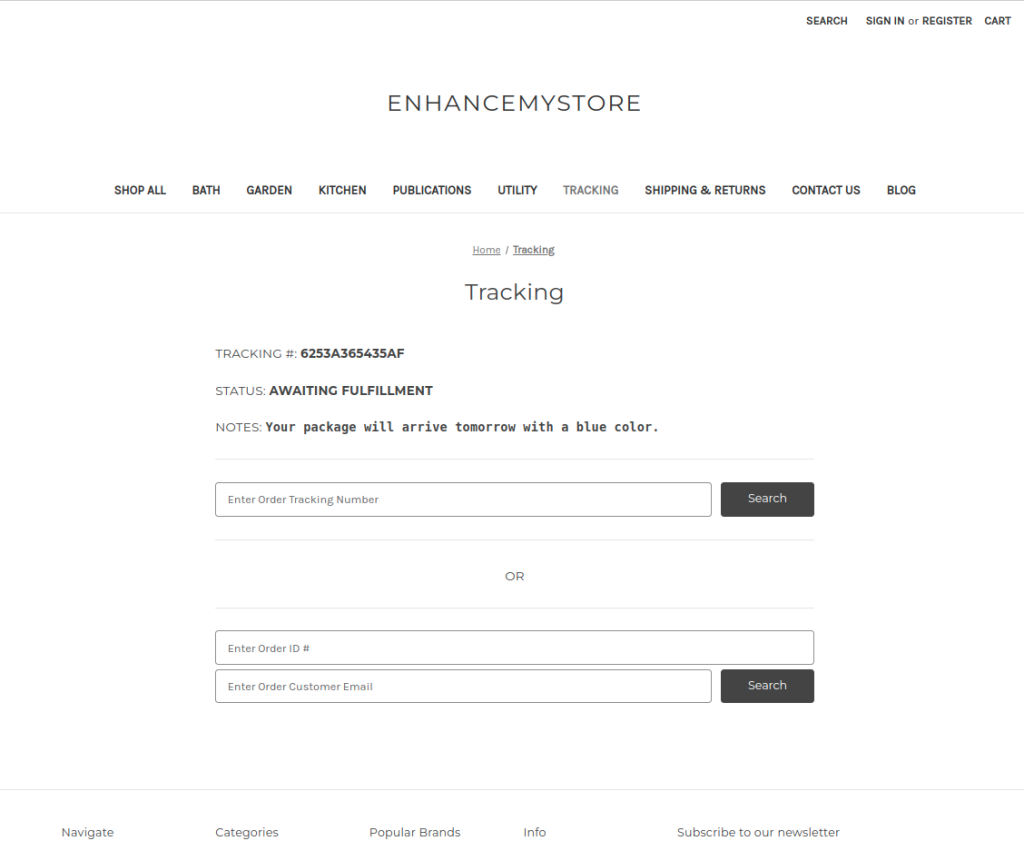 ---
#3 Turn ON Allow Notify Shopper By Email

Once shopper place an order he/she will receive an email with their order tracking number 👇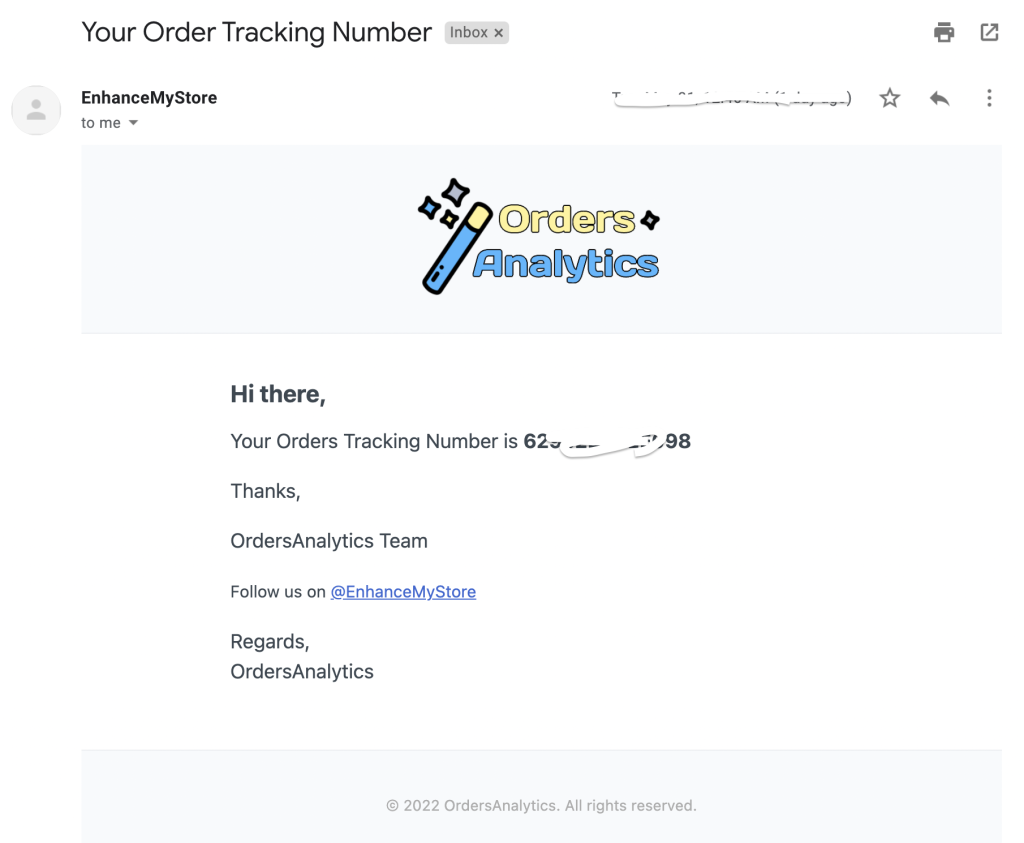 Done Congratulations 🎉
To Add custom tracking notes: go to Dashboard page in the app -> search for the order -> open details box -> add tracking notes.